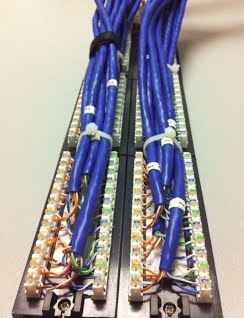 North American Network Solutions is your one and only choice for the design, installation and maintenance of your private cloud and on premise networks. NANS can service all of your locations throughout North America.
Our specialists are trained and experienced in both large business and small business needs. Let us plan, install, upgrade and maintain your network whether you have one cloud based virtual server or an entire physical datacenter.
The heart of our business is being a Managed Service Provider.
NANS will manage, for a monthly fee, a portion or all of your entire IT Department. It is a-la-cart, you pay for just what you need. Every customer gets their own package. Our markets expand areas including Law, Dental, Medical, Healthcare, Manufacturing, Engineering, Architecture, Science, and others. Please contact us to explore your market area's scope.
Vacation Coverage
Small businesses can benefit from our vacation coverage services. Most small businesses may only have a few IT staff whose skills do not overlap to provide vacation coverage. As a solution provider, once we have documented your system (continuously updated by your IT staff) we can provide emergency, sick and vacation coverage services seamless to your business. This documentation combined with your offsite backup provided you with further peace of mind that in the event of a disaster recovery your business will be online quickly and efficiently.
Helpdesk
Helpdesk services are available. With our client software we can interact with your users' desktops and ensure that your users have prompt service when requested via email, telephone, or web chat. We can provide primary or secondary after hours helpdesk support.
Systems
We can look after all your hardware systems, from servers to network devices to offsite branch offices. We specialize in data-center co-location and hosted hardware, Microsoft stack of server software, VMware, Azure, and AWS.
Virtual Chief Information Officer (vCIO)
In today's electronic age IT Budgets can be the largest expense companywide or second to total salary cost. In small business having a Chief Information Officer (CIO) may not be economically sustainable. Thus most small businesses don't have a CIO, or another CXX is burdened with CIO tasks he or she may not want or worse not be qualified for. Let NANS provide you with a virtual CIO. IT Direction, management, budgeting, documentation and staff supervision are a few areas a vCIO can assist with. Whether you require assistance for a single project or need your entire IT department managed we have a solution for you, to save you money.
Virtualization and Cloud Computing
With today's technology one server can replace multiple servers of just 3 to 5 years ago, allowing cost savings on hardware, electricity, cooling, and physical space. Combining virtualization of servers with redundancy (in house, offsite, or to the cloud) we can provide you with a redundant solution to match your business requirements of IT service availability. Most very small businesses require only one server, and with a fast internet connection we can help you virtualization your server to the cloud eliminating the need for a physical server. Ask about our management services of your fully virtual servers hosted on Amazon, Azure, Google or other cloud solution of your choice.
Virtual Branch Offices - Home office
With an every changing economy employers can save on overhead costs allowing employees to work from home based offices. These offices still require IT support including Helpdesk, Systems and Unified Communications. Look to us to provide you a secure solution.
Databases
Data is information stored in a database, but knowledge is Reporting Services performed on your database. This knowledge helps to direct your business increasing profitability and decrease operating costs.
Customer Relationship Management
Knowing who your customers are and maintaining those records allows you to track history. This data can be vital in determining trends.
Websites
With HTML 5, Java, Flash, PHP, Sharepoint, Dot Net Nuke, and others, its all too much. Let our developers help you and or your staff implement that site you've been dreaming about.
Email and Unified Communications
Email and phone systems have become integral. Unified Communications are email and phone systems as one. This provides many benefits Voice-mail integration, with transcribing of voice-mail to email sent to your mobile phone combined with voice over internet allows you to make and receive phone calls to and from your office on your mobile smartphone with office presence.
Security
Security no longer comprises of just the computer network. From physical building security systems with fobs and smart card access to network security on tablets, social networking, computer viruses, email spam, hackers, etc, security needs can be easily under estimated. Let NANS provide you with a solution.
Mobile
With so many different smartphone and tablet devices and BYOD (Bring Your Own Device) its difficult for a small IT department to be well versed in all. Let us manage your mobility requirements and support.
Data Protection
Your business's data is only as reliable as your last full system backup. Has your backup been verified and validated? Are you storing backups offsite and/or in the cloud? Call us today to discuss the best backup strategy and storage methods.
is simply energy efficient computing. For the average home user, this means, powering down your computer when it is not being used. If you are not using wake-on-LAN (WOL) technologies to remotely wake the computer then you can take an extra step and completely disconnect the power to your PC, monitor, and printer by shutting off your surge protector's ON/OFF power switch. The 5 to 10 watts does not seem significant but added up around the world and it is lots of saved energy.
For businesses green computing is a bit more complicated. Virtualization and cloud computing have the biggest impact. Virtualization essential creates dense computing as multiple servers are replaced by one new server. On average today's servers are more efficient and are able to run efficiently at warmer temperatures thereby reducing not only electricity consumption by the virtualization process but saving the energy necessary to cool your datacenter. The latest generation of servers have an operating temperature up to 45° Celsius (113° Fahrenheit).
Operating servers within their peak efficiency also helps reduce energy consumption. Other ways to reduce energy consumption is to replace old CRT and LCD monitors by LED monitors. LED monitors not only use less power but produce less heat. Replacing desktops with laptops and tablets wherever possible proves to be power saving as well.
Contact us for a Green Computing upgrade plan path to reduce your datacenter's and/or office carbon footprint today.